Lake Frank Jackson
Address: 100 Jerry, Adams Rd, Opp, AL
Description: The park's 2,050 acres surround the 1,037-acre Lake Frank Jackson, a natural stream-fed lake that is well known in the region for excellent fishing. The state purchased the land and opened the park in 1970 as Lightwood Knot Creek State Park. In the early 1980s, a resolution introduced in the Alabama State Legislature officially changed the name to Frank Jackson State Park in honor of Frank Jackson, a long-time state representative from Covington County. In addition to outstanding fishing, the park also features picnic areas, lakefront RV camping with cable TV hookups, a modern bathhouse, a boardwalk leading to an island in the lake, and more than three miles of walking trails. Frank Jackson is a beloved place of recreation for many families and friends.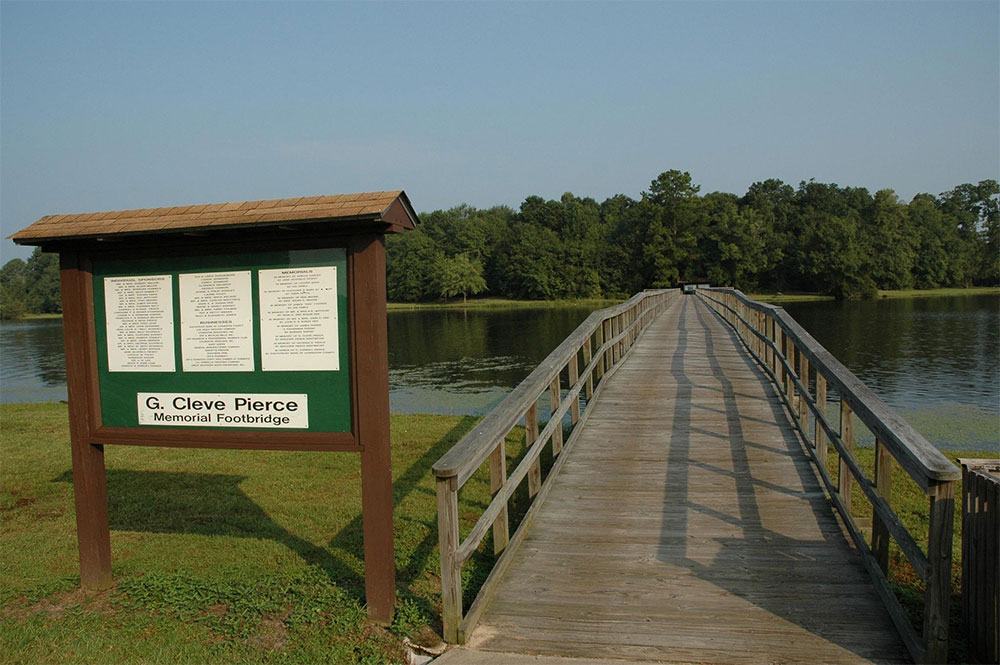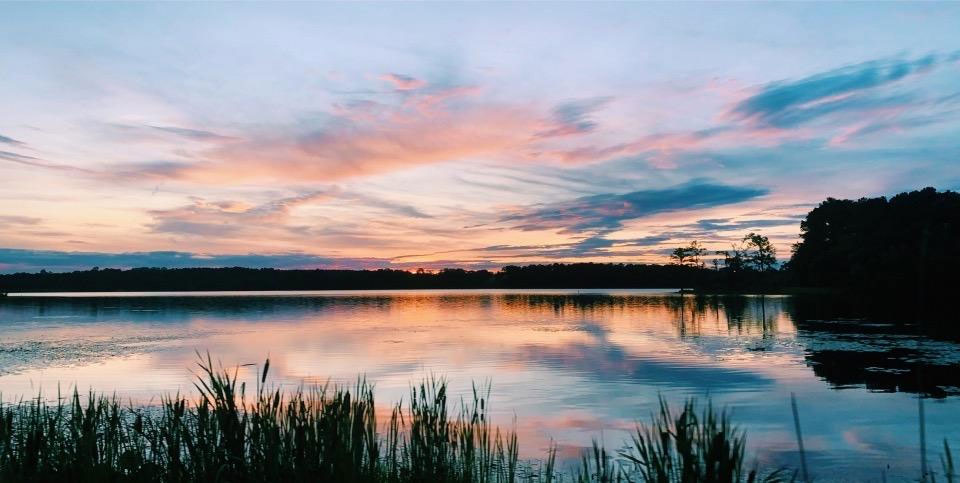 Channell-Lee Stadium
Address: 301 Jeffcoat Ave, Opp,AL 36467
Description: Channell-Lee Stadium is the home of the Opp Bobcat football team. Many come out and support their local high school every Friday night! Not only is the stadium used for football, but it is also home of the infamous Rattlesnake Rodeo held every year in March.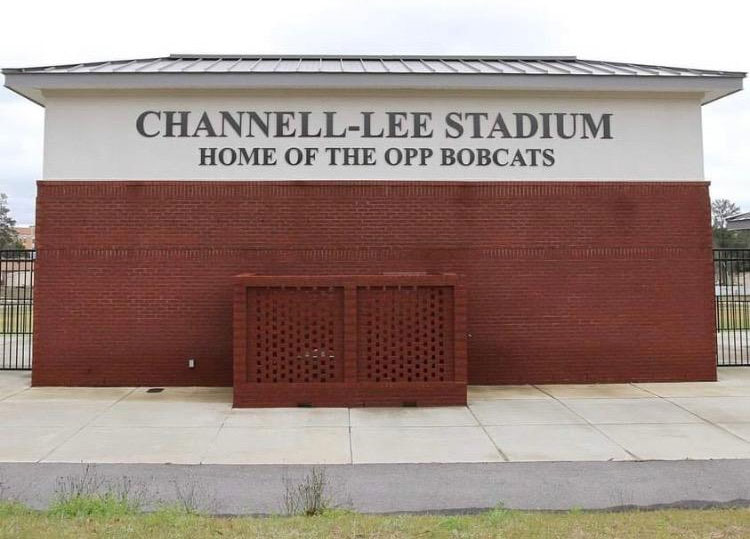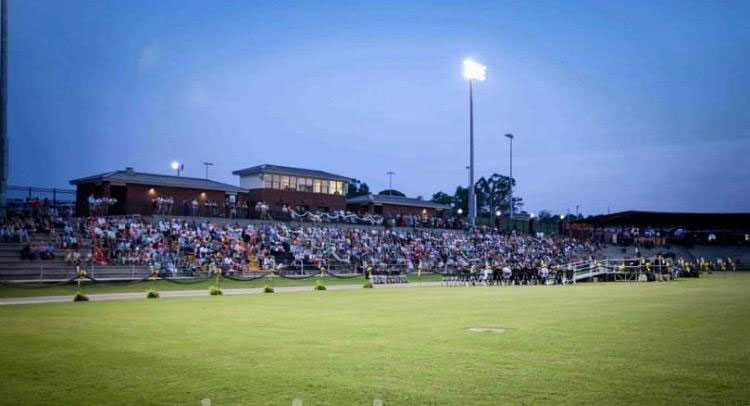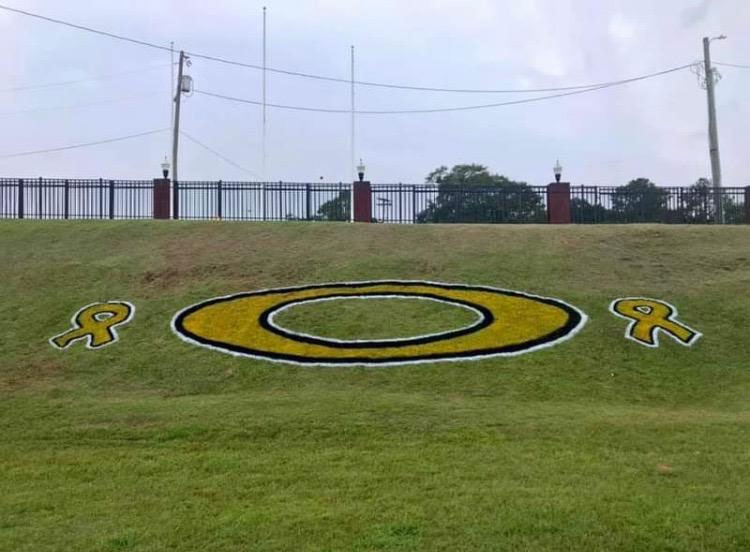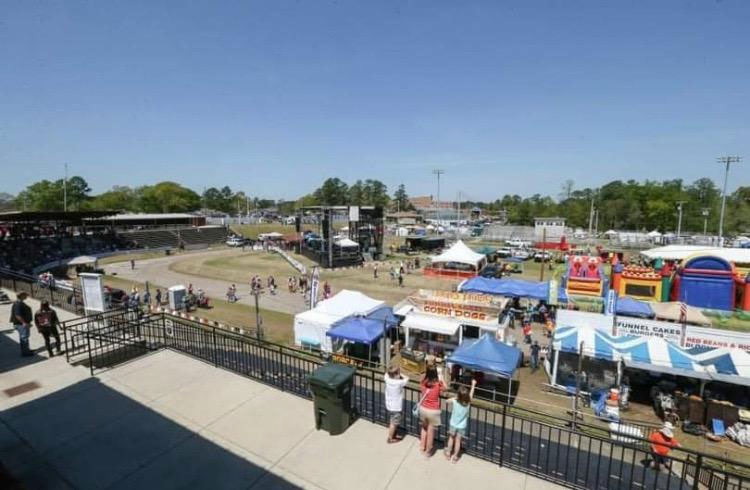 Downtown Opp
Address: 113 S Main St, Opp, AL 36467
Description: Downtown Opp is not only known for annually holding the Opp Fest, downtown get down, homecoming parade, and Christmas parade, but is also known for its beautiful lights at night! The walls in the downtown corner mall are painted with art to represent our city as a whole. Driving through downtown you'll discover several stores and our two most famous places to eat, Rancho Grande Grill and Wheelhouse.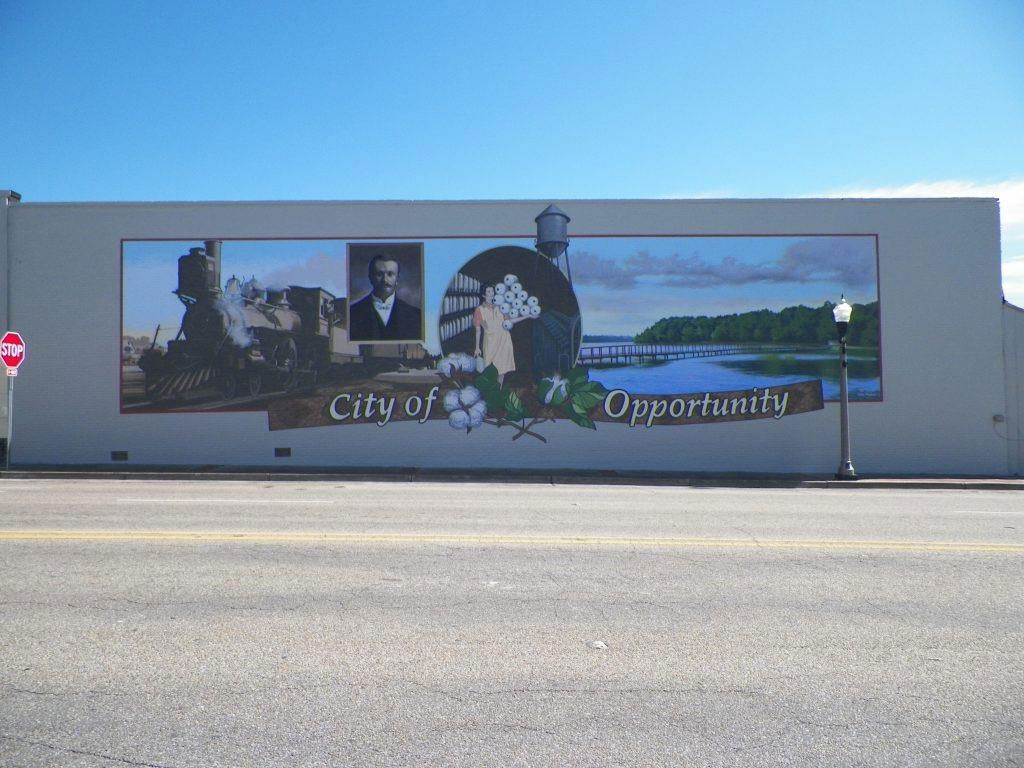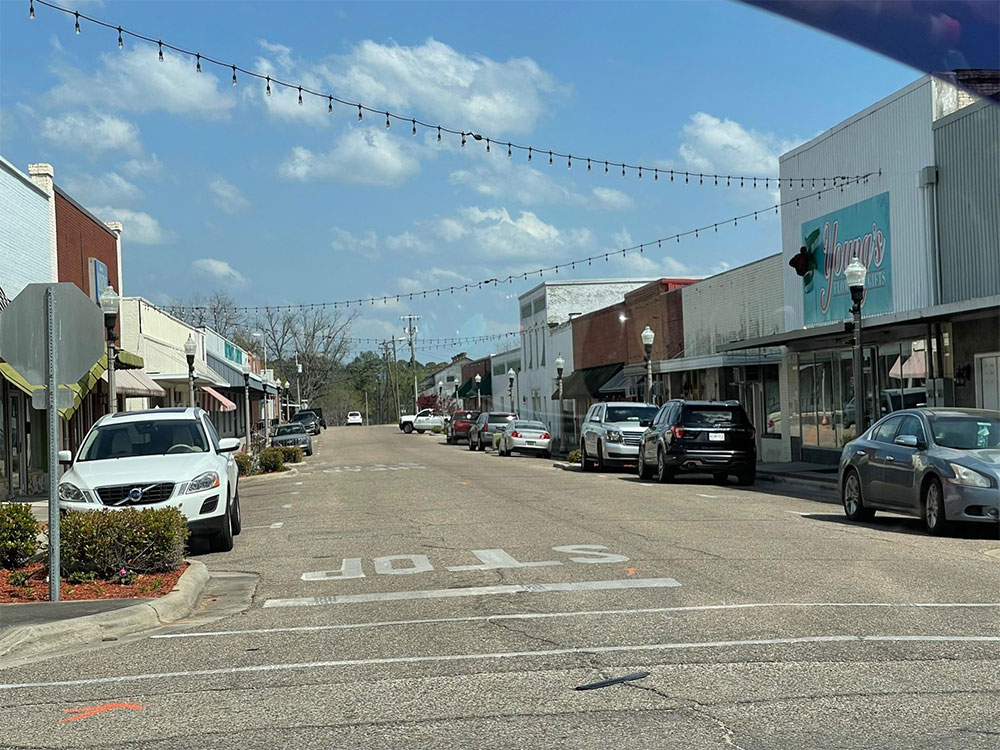 Gantt Lake:
Description: Gantt offers many family friendly activities, such as swimming, fishing, and boating. This is the perfect place for a day of fun, or you can stop and rent a cabin by the lake and spend the week. Gantt Dam was built in the 1920s by the River Fall Power Company. The Dam is now owned and run by Alabama Electric Cooperative for hydroelectric generation. The lake has a surface area of 2,747 acres and has many places to eat near it.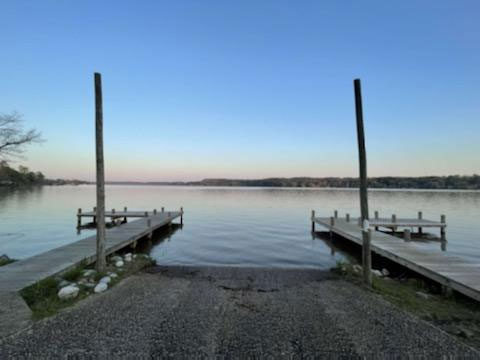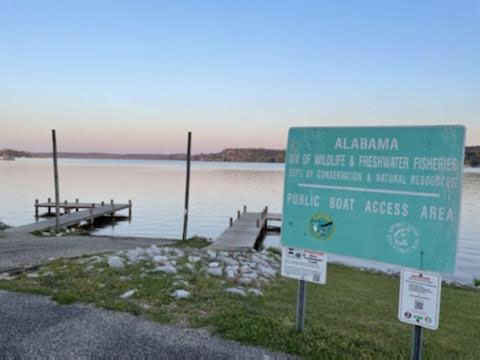 Three Notch Museum
Address: Historic Central Street, Andalusia, Alabama 36420
Description: The Three Notch Museum is the former Central of Georgia depot. In 1987, it was reopened as the Museum. The Museum is operated by the Covington Historical Society. Along with the depot there is also a resorted post office from Riverfalls, a log cabin and a country store. There are also two train cabooses. Visiting the museum offers an expansion of your historical knowledge.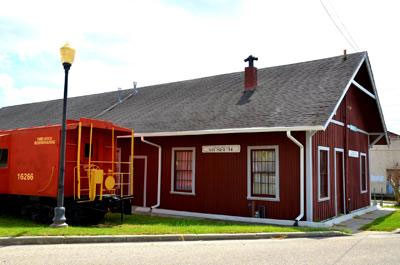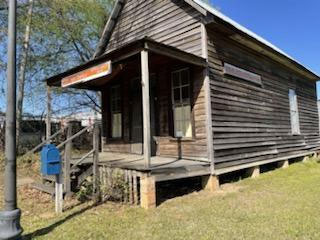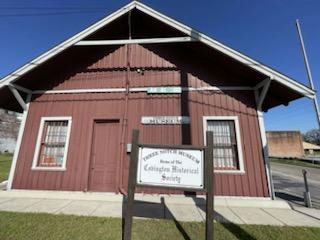 Harry Hinson Kiwanis Community Center
Address: 20096 Kiwanis Dr, Andalusia, AL 36420
Description: Sponsored by the Kiwanis Club of Andalusia, the Kiwanis Community Center features 40,000 square feet of heated and cooled flooring, 10 acres of parking, full kitchen/concessions, and three on-site ticket booths. Home of the Covington County Fair, Andalusia Rotary Workd Domino Championship, Pilot Club Pancake Day, and Meredith's Miracles Cookies with Characters. Services: seats 4,000; banquet tables and chairs; roll-up entrance/exit doors; partitions with ease.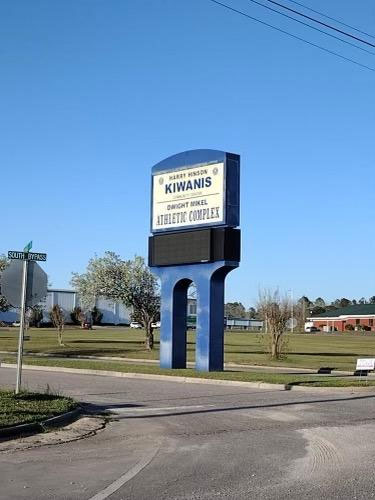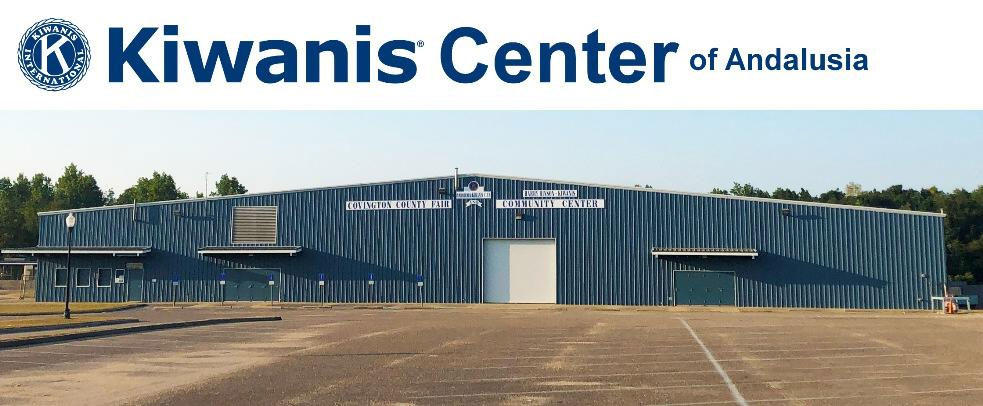 Covington County Arena
Address: 24000 AL-55, Andalusia, AL 36420
Description: The Covington County Arena, built in 2001, features 82,000 square feet of space, a 120' by 260' dirt indoor show ring, seating for 2,500, central heat and air ventilation, and a fully equipped concession stand. It also includes an announcer's booth, a secretary and judge's office, and a large speaker system that covers the inside and outside stall area. The facility showcases 252 stalls, warm water wash racks, a covered warm-up arena, and an additional outdoor arena in the surrounding area. There are 76 RV hook-ups, dressing rooms with showers, and paved parking throughout. All of the restrooms are wheelchair accessible. This is an excellent venue for equestrian events, cattle shows, circus performances, motor shows, concerts, and other activities.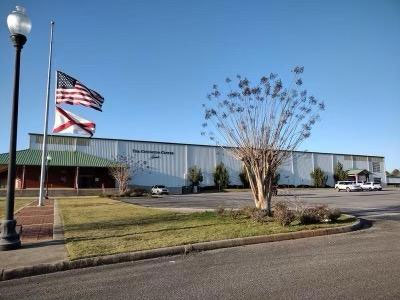 Covington County High School Track
Address: Carolina, AL 36420
Description: Built in early 2019 by First Team Construction Co., the Covington County High School Track Facility features 109 acres of land off Highway 55. The facility features a red, eight-lane track with areas for high jump, long jump, triple jump, pole vault, shot-put, javelin, and discus events along with a 5,000-meter cross-country course. A concession stand and two sets of male/female restrooms are stationed between the parking lot and the handicap accessible bleachers which are set to accommodate 500 people. Home to Florala, Pleasant Home, Red Level, and Straughn athletes.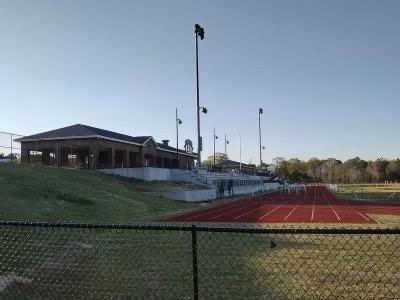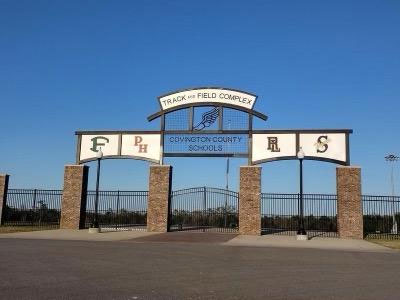 Springdale
Address: 505 E 3 Notch St, Andalusia, AL 36420
This estate was built in 1935 and is named for the natural spring on the estate. It features a Spanish style home, which is available for private venues. Many public events are hosted here, including easter egg hunts, July Jamz, and Candyland. These community events offer enjoyment for the whole family.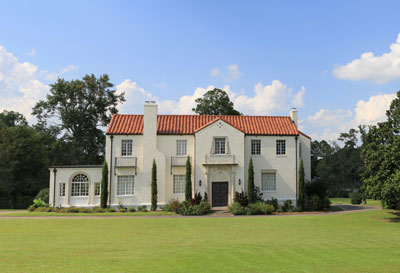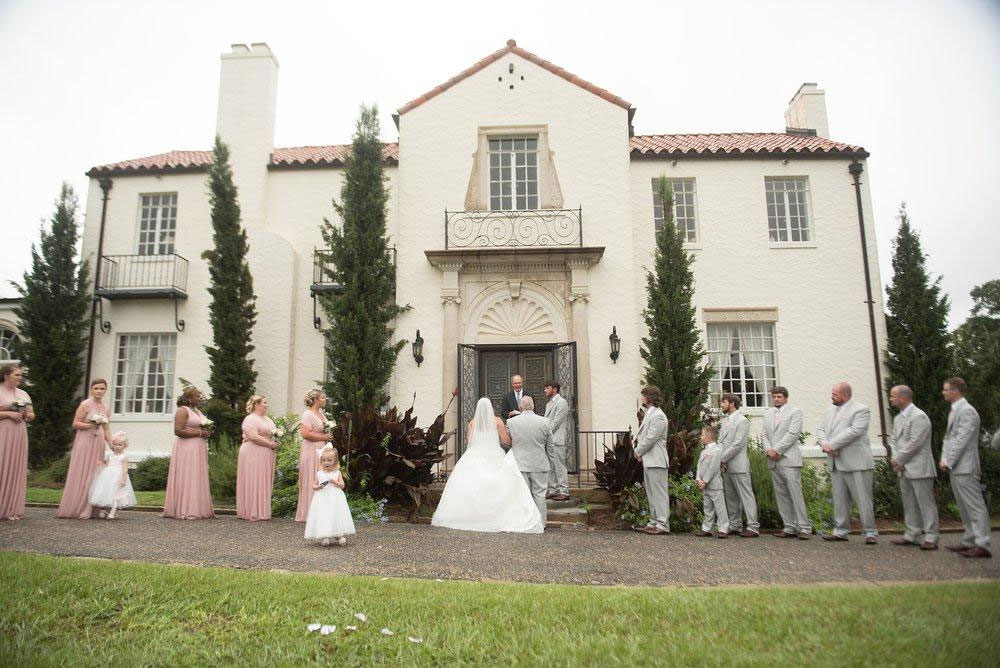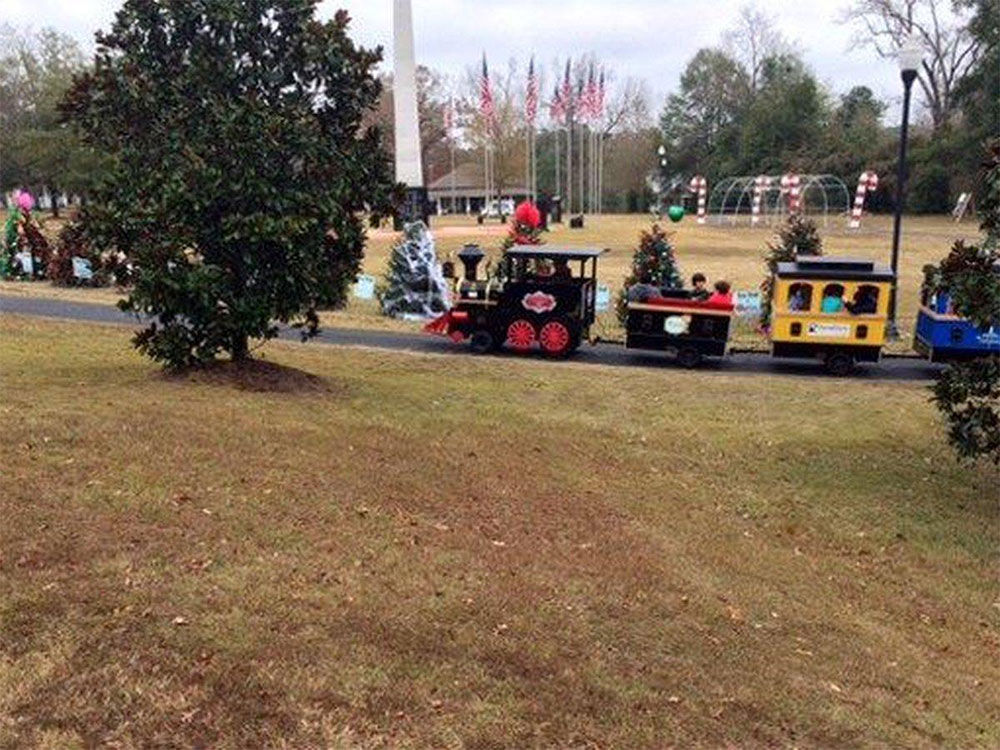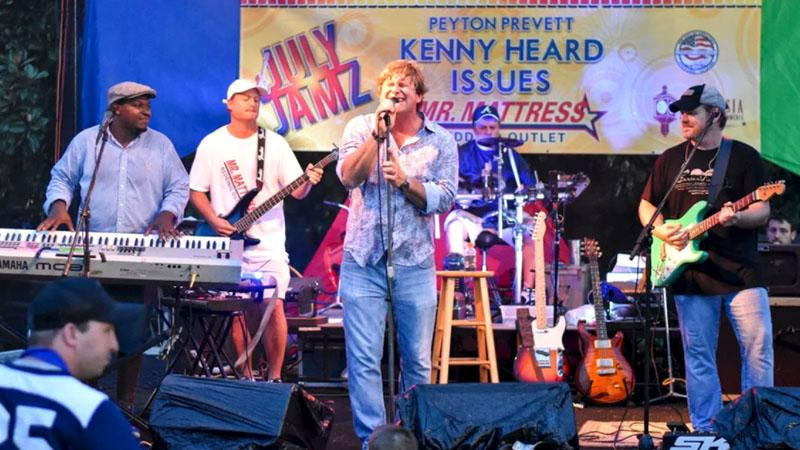 The Andalusia Square
Description: The square is located in downtown Andalusia, Alabama, and it consists of the Covington County Courthouse, Clarke Cinema, and several businesses. Many events are held here by the city, such as Candyland, the Christmas parade, and the Veterans' Day Parade. There are several restaurants nearby, and the atmosphere is family-friendly. It is a great place to begin a tour of Andalusia.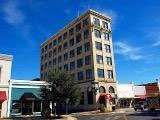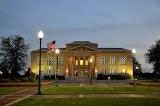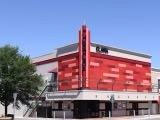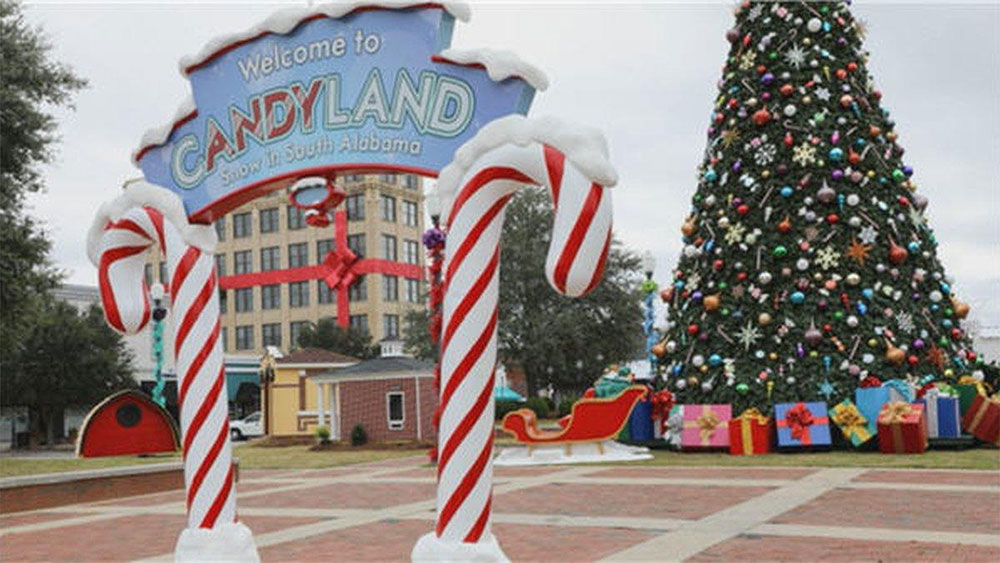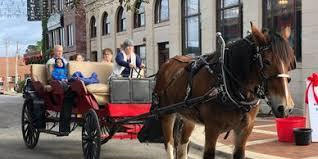 Bluebird Coffee Shop
Address: 200 South 3-Notch Street.
Description: Its opening day was January 12th, 2021. The Bluebird is open Monday-Saturday from 6:30 a.m. until 2:00 p.m. It offers a casual environment where patrons can meet with business clients, fellowship with friends, or enjoy a nice cup of coffee while reading or working.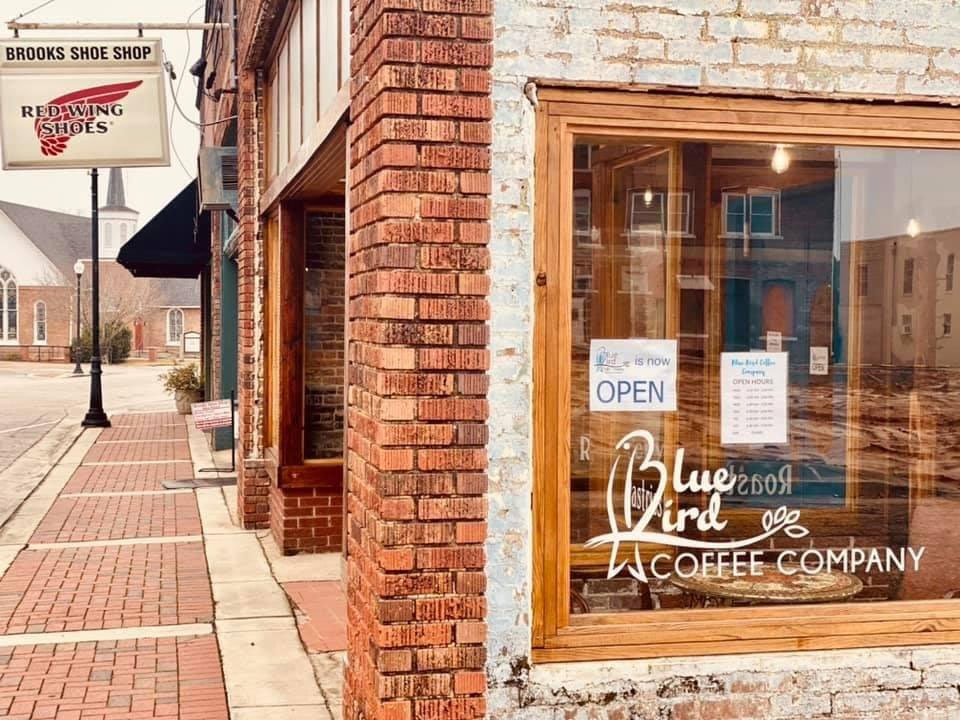 Sweet South Market
Address: 8404 US-29, Andalusia, AL 36420
Description: Sweet South Market is a locally owned small business that attracts people from all around to come browse and shop. Located by the intersection of US 29 and AL 137, it is a favorite stop among travelers heading to the Gulf Coast.  The Market has local produce, beautiful plants, honey, nuts, candies and sweets, and various novelty items. There is always something interesting and new at Sweet South Market!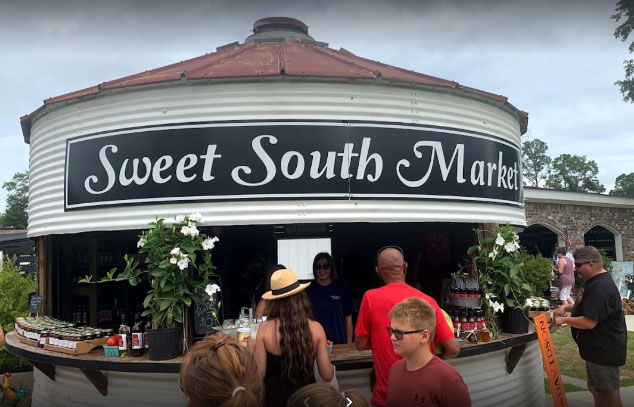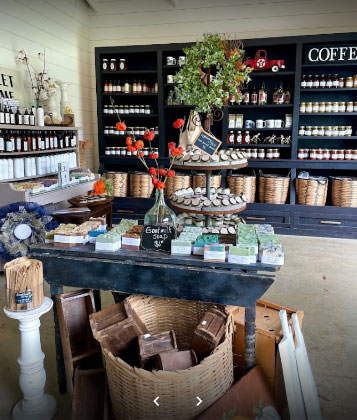 Lake Jackson
Address: 439 Victoria Lane, Florala, AL 36442
Description: Lake Jackson is one of Alabama's beautiful state parks and is known for being the largest natural lake in Alabama. Several attractions are available to visitors including beautiful nature trails, swimming, boating, several pavilions, picnic tables, and a 200 foot pier. The lake itself is also known as one of the cleanest and clearest bodies of water in Alabama. The park features camping grounds which are open year round. There are 28 campsites with 50 amp electrical services, water and sewage, picnic tables and grills, and bathhouses. The beautiful Rodney J. Evans amphitheater can also be rented out for special occasions. It is a 10,000 square foot facility with a fully equipped kitchen, convertible meeting rooms, and a breathtaking view of the lake. The park is also a stop on the Wiregrass Birding Trail.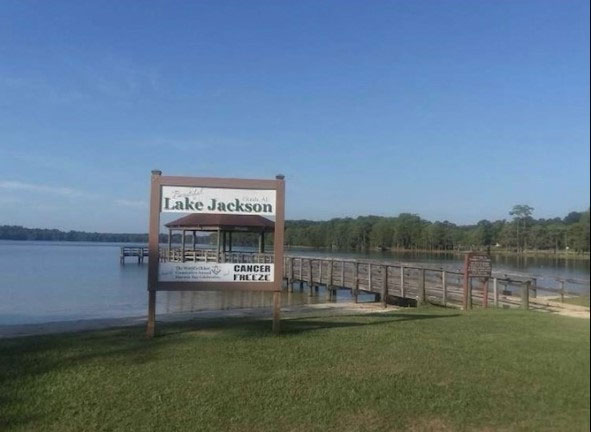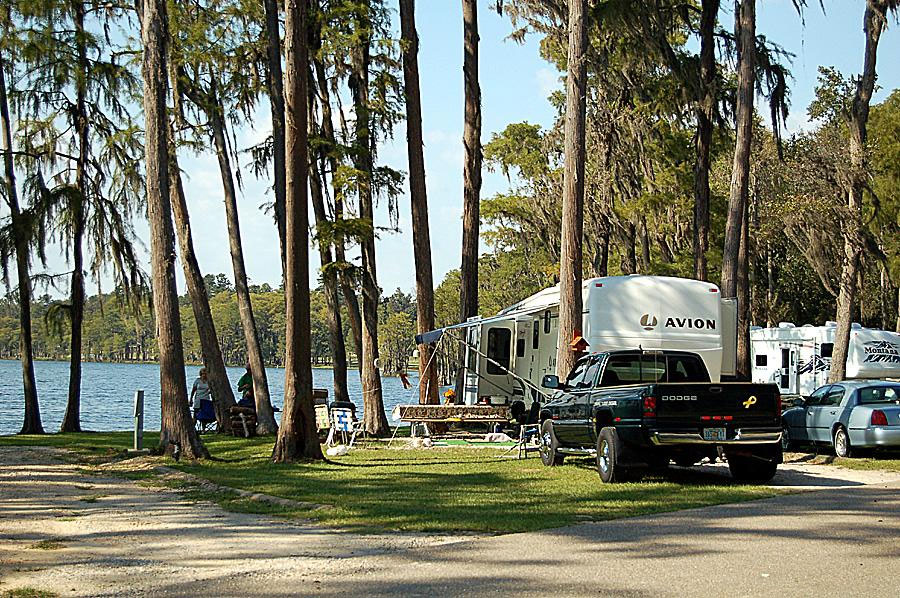 The Depot Restaurant Catering and Venue
Address: 1109 5th St, Florala, AL 36442
Description: The Depot Restaurant and Catering Venue in Florala, Alabama was originally a railroad station built in 1907 and functioned until the 1960s. After being property of the Florala Historical Society for years, it was sold and reopened as a restaurant and catering venue. The Depot offers daily home style meals, weekly specials, and hosts events with live music on the weekends.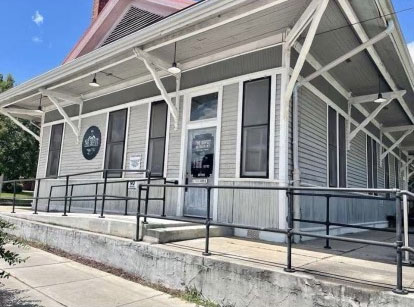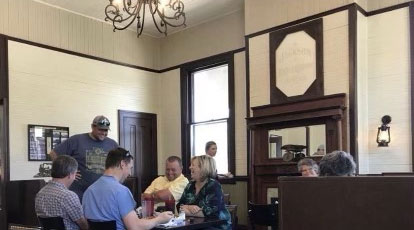 Open Pond Recreation Area
Address: Tower Rd, Andalusia, AL 36420
Description: Nestled in the heart of Alabama's Conecuh National Forest is Open Pond. The Open Pond Recreation Area offers a day-use picnic area, developed campground, and a 30-acre lake for fishing and boating. The campground includes 65 developed campsites and 9 undeveloped campsites. Two sanitary facilities provide showers, hot water, and electricity. Each campsite is equipped with a barbecue grill, lantern post, fire ring, garbage receptacle, table, benches and designated spaces for a tent and for parked vehicles. Developed campsites have electrical and water hookups.